Aliber Hall
Aliber Hall
Originally submitted by Brad Johnson, Drake University, December 3, 2010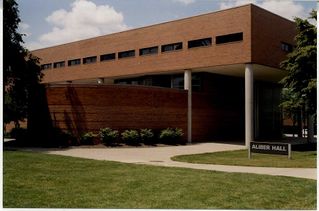 History
Construction began on Aliber Hall in June 26th, 1981 and was completed on August 26th, 1982 [1]. It took exactly one year for workers to complete Aliber Hall, which has 44,000 square feet, 55 offices, and 100 rooms [2]. In comparison; Old Main is about 24,000 square feet, Harvey Ingham Hall is about 3,000 square feet larger, and Meredith Hall is quite a bit larger with about 61,000 square feet. Aliber Hall was build by the Weitz Company, Inc. Warren Breuklander was the construction supervisor for the Aliber project [4]. Aliber Hall got its name from Robert Aliber. He was a Drake business student in the late 1920's and early 1930's [5].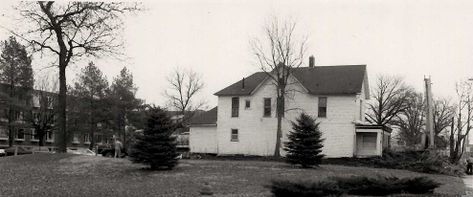 Before Aliber
This house stood where Aliber Hall now stands. It was between the Olmsted Center Visitor Parking Lot (on its east) and Goodwin-Kirk Residence Hall (on its west)
Design (floor by floor)
Overall-
Aliber Hall was designed after two basic ideas: 1-to respect the unwritten tree-top building height restriction of the campus and 2-to respect the south edge of the campus along University Avenue. There are two stair cases, one on the west on and the other on the east. An elevator is also on the east end of the building.
Lower Level-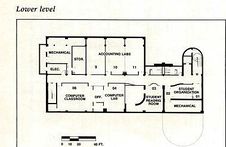 There is a computer classroom and laboratory, an accounting laboratory, and a student reading room.
First Level-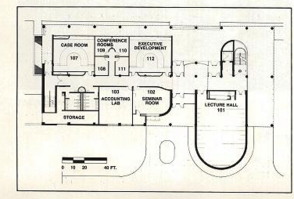 The first level is split into two separate parts. The east wing of the building is occupied by an oval shaped lecture hall; which seats about 150. The western portion is made up of conference and seminar rooms.
Second Level-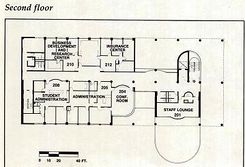 The second floor is home to the College of Business Administration. The floor is divided into different parts; the academic services on one side and the Dean's office on the other; and the extra space dedicated to conference rooms, reception areas, and a staff lounge. The Insurance Center is also located on this floor. It's dedicated to promoting insurance education, primarily the undergraduate insurance and actuarial science program. It's also dedicated to serving and interacting with the insurance industry, government, and the public.
Third Level-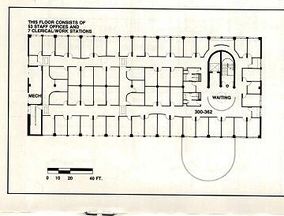 Faculty and stuff offices in five academic departments exclusively occupy the second floor. Those academic departments are: Accounting and Computer Information Systems, Actuarial Science, Insurance and Statistics, Finance and Business Law, Management, and Marketing and Retailing. A large circular skylight accents all this.
Funding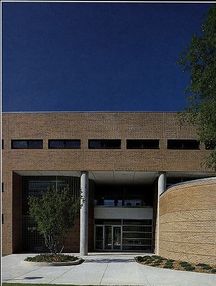 Aliber Hall cost $5 million in which $315,000 thousand came from the late Robert Aliber, and $1 million from the Aliber Foundation of Des Moines. The rest of the money ($3.7 million) came from Drake's Second Century Fund. [6]
Work Cited
[1] Drake University Perspectives. September/October. 1982.
[2] Barb Dietrich. Times-Delphic. April 28th, 1981.
[3] Chris Thomas. Times-Delphic. November 7th, 1980.
[4] Times-Delphic. December 8th, 1981.
[5] Chris Kelly. Times Delphic. (no date was given)
[6] The Des Moines Tribune. June 26th, 1981.