Alpha Phi
ALPHA PHI
Submitted by Haylie Franklin 12/2/10
HISTORY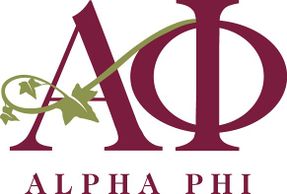 One of the oldest fraternities in the nation, Alpha Phi, was founded in 1872 at Syracuse University. Alpha Phi was founded by ten pioneers of the coeducational system during a time when woman were looked upon only as daughters and wives.
"The founders felt a need for a social center, a place of conference, a tie which should unite a circle of friends who could sympathize with one another in their perplexities." - Alpha Phi Organization Two of the most famous founders of Alpha Phi are Martha Foote Crow and Kate Hogoboom Gilbert. Martha, or more commonly known as Mattie, was the first president of Alpha Phi. While Kate Gilbert was Alpha Phi's first recording secretary. Both of these women had great passion for expanding Alpha Phi and involving all women. These two women, wrote the Ritual, and Alpha Phi's first Constitution.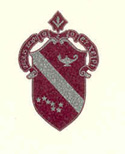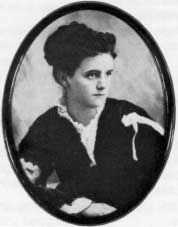 FACTS OF ALPHA PHI
The sisterhood runs from coast to coast through 151 collegiate campuses and more than 200,000 members
The fraternity flowers are the fragrantly lilly of the valley and theblue and gold forget-me-not
The symbol is the ivy leaf
The third largest women's sorority with 150 chapters in the U.S. and Canada
The fourth oldest women's sorority
One of three international sororities
Has over 175 active alumnae chapters
The constellation is Ursa Major, the Great Bear
The fraternity's colors are silver/gray and Bordeaux
The mascot is the "Phi Bear" and was adopted in 1974
ALPHA PHI AT DRAKE
The Gamma Omicron chapter of Alpha Phi] is entering it's 50th year on Drake campus. With 100 girls in the house alone, it is thelargest house on Greek Street. Alpha Phi's are heavily involved in campus activites, Phi's are found in nearly every organization on campus. From Student Activities Board, to athletics, to Student Senate, intramurals, and Professional Sororities, Alpha Phi's are encouraged to stay involved on campus to help sisters grow.
PURPOSE OF ALPHA PHI
"The objectives of our Fraternity are the promotion of growth in character; unity of feeling, sisterly affection, and social communion among our members. In all that we do, we try to obey God's principles of justice and right. We have banded ourselves together to improve our minds and hearts, and we seek to aid each other through a constant watchcare always given in love. We believe ourselves to be sincere searchers for truth. We seek the highest ideal of womanhood, and we try to gain this ideal by cultivating not only the power and passion for seeking intellectual development but, also, the spirit of love and charity. And we who are thus united are under a solemn pledge to lend a helping hand to one another. " - Constitution of Alpha Phi International Fraternity, Incorporated, Article II
ALPHA PHI FOUNDATION
Mission Statement: "Alpha Phi Foundation empowers women to be generous givers. We raise and award funds for programs that advance leadership development, encourage academic excellence, improve women's heart health, support sisters in need and educate about the value of philanthropy." -Alpha Phi Foundation
History
>The Alpha Phi Foundation was founded in 1956, making it one of the oldest Greek women's foundations. It's purpose was to awards grants from scholarship and cardiac aid funds. Today, they still reward scholarships and help promote women's cardiac health, but they have also added quite a few other things to the list. The foundation now funds programs that promote leadership and learning opportunities, educate women about philanthropy, and assist those in need.
When asked about the Alpha Phi Foundation, Ann Brinkman, a Zeta Delta member at Iowa State said, "I want young women of future generations to benefit from the life-long gifts of friendship, leadership and social skills that Alpha Phi gave me."
CARDIAC CARE
In 1946, rheumatic fever, which is a disease that causes debilitating damage to the heart, was the leading killer of children in the United States. Alpha Phi decided to help these children and others suffering from cardiac problems by donating to cardiac aid. Over the next few decades, with the help of modern antibiotic therapy, rheumatic fever became rare. Now, a new problem was forming, known as heart disease. It quickly became the #1 killer of women in North America. The Alpha Phi Foundation thought it was fitting for a women's organization to fight it. Since 1946, Alpha Phi has donated more than $1 million to support cardiac health.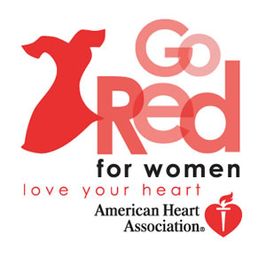 FUNDRAISING
In the fall at Drake, Alpha Phi hosts the annual Red Dress Gala. It always falls on Parent's Weekend, and helps the Phis to raise money for their foundation. During the spring, Alpha Phi hosts Fast Phi't, which is inspired by the Drake Relays. Every house on Greek Street participate in relay races and obstacle courses. Fast Phi't is completely organized by the Phi house Philanthropy team. Another fun event organized by the Phis, is "Cardiac Arrest." The week before Fast Phi't, the president of each house is "arrested," and a healthy eating contest is held. Each house then serenades the Alpha Phi house to incorporate the Phi's philanthropy and their house. Each event throughout this week is worth points, and whoever collects the most points wins the Philanthropy at the end of the week.
http://foundation.alphaphi.org/Accomp.html
http://www.collegetownnetwork.com/apdrake/