Barton O. Aylesworth
Barton O. Aylesworth
Originally submitted by: Lindsay Thompson, Drake University, Dec. 2, 2010
Drake President 1894-1897
"As a teacher he is plain, pointed, and powerful. As a preacher he is poetic, practical and philosophical"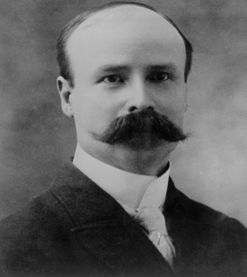 Personal Life
Barton O. Aylesworth was born September 5, 1860 in Athens, Illinois. Aylesworth grew up without the care of his father as he had died while being a part of the Union forces. He struggled greatly without the love of his father. Aylesworth grew up living life on an Illinois farm. He met and married Georgia L. Shores in Atlanta, Illinois. Georgia and Barton became parents to Merlin H. Aylesworth who later in life became president of the National Broadcasting Company and a Drake trustee. Barton Aylesworth passes away July 1, 1933 in Denver, Colorado.[1]
Education
In 1874, he left the farm to go to Eureka College] in Eureka, Illinois. He spent five years there before graduating with honor in 1879. After graduating Eureka, he attended Bethany College where he studied special Bible studies. Aylesworth received his master's degree after one year. In 1881, he took a class in the "Summer School of Philosophy]" in Concord, Massachusetts. He began to grow a great interest in the study of philosophy from this point on.[2]
Ministry
In 1880, he received an opportunity to become minister of the Church of Christ in Peoria, Illinois. He hesitantly accepted the offer and only spent a year in this position before resigning in order to attend the "Summer School of Philosophy." In fall of 1881, he was accepted another opportunity as pastorate of the Church of Atlanta, Illinois. In 1883, he spend two years on a successful work before moving to Cedar Rapids, IA. Aylesworth brought the Church of Christ in Cedar Rapids to first rank among the strong churches of the west. It also became the leading church in the brotherhood in missionary contributions. He spent four years with the Church of Christ while also studying philosophy and literature. In 1889, the trustees of Drake University began to look throughout the brotherhood in order to elect someone to the position of President of the Literary Department of the University. They found Aylesworth to fill the position.[3]
Years at Drake
Aylesworth started his position as President of the Literary Department at the beginning of the next school year in 1889. He also served as chief assistant to Chancellor Carpenter. In 1893 when Chancellor Carpenter died, Aylesworth became the president of Drake University. He received the distinction of being the youngest college president in America. The Board of Trustees gave him all powers of the chancellor, but they did not specifically designate him as chancellor. Therefore, Aylesworth was in charge of chancellor duties such as being head of the University and having responsibility over financial issues and general organization. Because he was not appointed chancellor, he still carried out duties of being the president of the Literary and Art Department and the College of Letters and Science. He did not enjoy the administrative duties of all the positions he found himself in, but the board could not do anything because there was no else to fill his spot.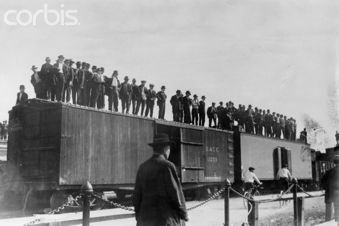 Controversy
Aylesworth was well-liked by the student body because of his progressive attitude. In spite of his popularity, he gained some opposition when he showed support of "Kelley's Army." Kelley's Army was a group of one thousand unarmed and unemployed people who traveled across America in protest. Some people were very hostile towards this group while others felt deep sympathy for the situation they were in. Rumors started to develop around the Drake campus that Aylesworth had invited Kelley's Army to the campus to speak and that he sympathized with group. In order to get rid of these rumors, Aylesworth spoke to a room of students to address the issue. He put no effort into hiding his sympathy for the unemployed, but he also did not say that the protest Kelley's Army was the right thing.[4]
Bibliography:
[1] Barton O. Aylesworth dies in Denver. 1933. The Drake Alumnus.
[2] Barton O. Aylesworth, A.M. 1890. The Ekard 1:25-27.
[3] Ritchey CJ. A change of pace. In: Drake university through 75 years: 1881-1956. 69 p.
[4] Blanchard C. 1931. History of Drake University. In: In celebration of a century: Drake university, 1881-1981
Drake's new president. 1889. The Iowa State Register;.
Woodman R. 1931. Barton O. aylesworth. The Drake Alumnus :3-4.