Henry Borzo
Dr. Henry Borzo (Oct. 6, 1913 - Oct. 17, 1988)
Originally submitted by: Katie Risvold, Drake University Dec 6, 2010.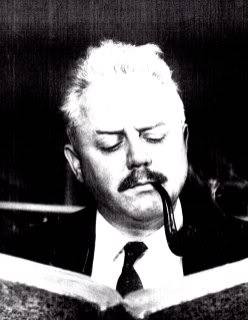 Dr. Henry Borzo was a history professor at Drake University, and he left his mark on the lives of many students. He was in every way a passionate reader, and loved history as well.
Early Years and Education
Calgary, Alberta was his birthplace, but his family moved to Seattle, Washington that same year where he was introduced to America and a new language, his parents only speaking Dutch at home. Overall, his greatest pastime was reading books, especially if they were about the past. "Borzo bought his first book, a copy of Francis Bacon's essays, for 35 cents when he was in the eighth grade".[4]
Henry Borzo attended the University of Washington to study history. He received his bachelor's degree in 1938, and in that same year he became an instructor for Seattle University, which he taught from 1938-1941.[1, 4]
In 1942, Borzo went to serve for 3½ years in the U.S. Army during World War II. He was in the intelligence corps, which Borzo called, '"one of the most unintelligent" divisions in the Army'. His service in the army did help him out with his tuition later on, though.[4]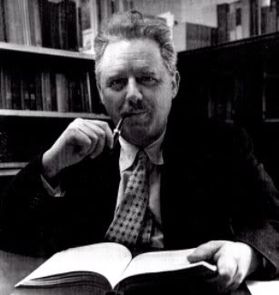 In 1946, he got his master's degree from Loyola University and later became an instructor and an assistant Professor at Loyola and the University of Chicago.[1,4] Then, in 1947, he married Ann Marie Hacker, a "French violinist".[2] He finally received his doctoral degree in 1954 from the University of Chicago.[1.4]
He taught at Loyola for eight years until he was fired for being "too hard on students." Borzo simply countered that if you weren't hard on students, it's "robbing them, stealing from them." Borzo believed that students should get their money's worth out of college.[4]
After being fired, Borzo was then introduced to Drake University. He began his job as Professor in 1955.[1]
Life at Drake University and Des Moines
Borzo bought two houses in Des Moines, Iowa: 1430 Tenth Street and 1432 Tenth Street. One house was for him and his wife and their nine children; the other house was for Borzo's 'library' of books. In this second house, Borzo estimated to hold about 6,000 or 7,000 books. Dozens of portraits hung on the wall amidst this collection of books. One portrait was of Borzo's father, Karl Borzo; the other his grandfather, Bernard Kerstens. Both his father and maternal grandfather were excellent artists.[4]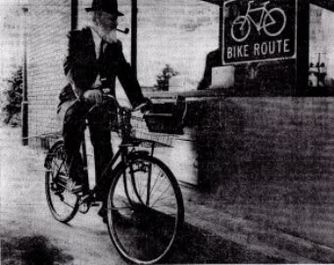 Teaching for about 29 years at Drake, there was also something 'different' about Borzo. The Professor didn't own a car at all. Instead, he rode his bike to Drake's campus every day; Borzo loved his bike. "…the truth is that I ride to help my pocketbook," he says. Instead of using the money for a car, he was able to save his money to take his children to Europe.[3] In 1969 Borzo was able to take six of his nine children (a seventh son joined them after his graduation that year) to Europe.[5] In 1973, after being a professor at Drake for many years, Borzo claimed, "I suppose I could buy a car now, but I don't need or want one." [3]
Throughout his years at Drake, Borzo published many articals; some with the help of his students at Drake. Here are some from Borzo's Staff Biography of 1978:
"A New History Term Paper", The Social Studies, Nov. 1947.
"American and Russian Science", Abstract, (Des Moines, Ia.) Jan. 1959.
"A Chapter in Iowa Russian Relations", Annals, April, 1959.
"Russia and America, 1862-1962", Drake University Magazine, Mar. 1962.
"Diary of an Iowa Under Fire in Peking", (edited) Annals, Spring, 1963.
"The Roots of Communism", The Messenger (Catholic Weekly) July 12 and 19, 1963.
"The Succession Wars", The American Peoples Encyclopedia. 1964.
"What is History", Annals, Spring, 1964.
"Letter to the Editor" (in re Education) Fortune. Oct. 1966.
"Our Lady in Peking", Annals, Fall, 1968.
"Christian Charity Needed", in "Letters" Du Pont Context, 1975.
"Putting History in its Place", Quax Magazine (Drake Univ) winter-sprg, 1976.[1]
Family
Borzo married Ann Marie Hacker and had nine children; five boys and four girls (ordered in no particular order):
David, Philip, Paul, Greg, and Francis
Louise, Marie, Anji, and Jeanette[6]
The boys attended Dowling High School, a catholic school, in Des Moines, and then later in West Des Moines; North High School and Roosevelt High School.[5] The girls were at St. Joseph's Academy, North High School, Roosevelt High School and the New Co-educational Dowling High School. (Dowling had been an all-boys school until 1972.)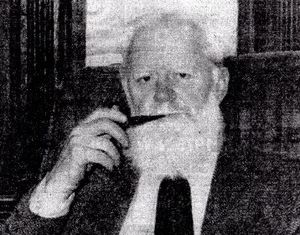 Ann Marie died in 1973 due to a house fire. Henry Borzo soon followed fifteen years later, dying of a heart attack while at his home in 1988. According to his obituary, Borzo had ten grandchildren at the time of his death.[6]
References
1. Borzo, Henry. (Sept. 11th, 1978). Drake Faculty Staff Biography.
2. Carr, Dan. (April 28th, 1981). Borzo-as unique as his old-world traditions. Times-Delphic.
3. Christensen, Kathryn. (May 2nd, 1973). Bike Lane Is Opened at D.M. Bank. Des Moines Register.
4. Evans, Roxanne. (Jan. 20th, 1983). Thousands of books fill west-sider's life. Des Moines Register.
5. Miscellaneous Drake Article, 1969.
6. Obituary. (Oct. 28th, 1988). Obituaries: Henry C. Borzo. Des Moines Register.