Memorial Hall
Memorial Hall (built 1905, razed 1996)
Originally submitted by Ryan Flynn, Drake University, Nov 3, 2010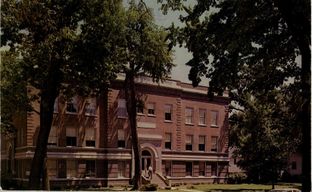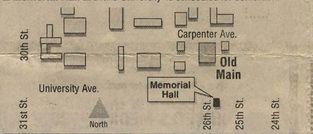 Origin of Building
Built in 1905, Memorial Hall was completed as the newest building on the Drake Universities campus in Des Moines, Iowa. The new building was built to be the newest home to the College of Bible. Memorial Hall served many other purposes such as science labs, College of Education, and faculty offices. Memorial Hall was the fourth building built on the campus at Drake University, and the only building to be built on the south side of University Avenue.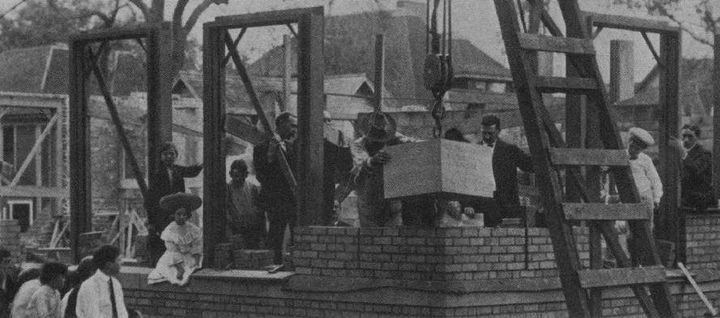 Getting Started
The building received financing from the churches that are in the Des Moines area. This was a great help to not only the university but also the churches in the area. The churches were getting adults to study the bible, which in return they would hopefully for those churches upon graduation. Memorial Hall was the fourth building that was built on Drake. After Old Main, Howard Hall, and Cole Hall, Memorial Hall was the first of these to be razed after 90 years of service to the university.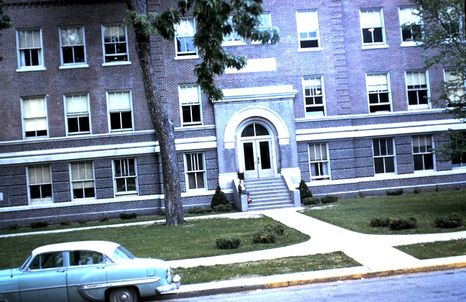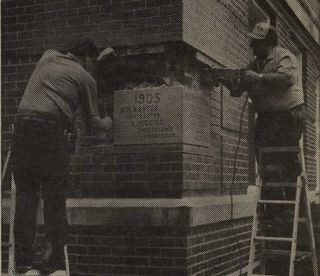 Capsule Information
A time capsule was placed in the cornerstone of the building on September 28, 1905 that 45 items had been placed in the tin box. On that September morning President Hill Bell and Dean Haggard, of the Bible College, helped place the time capsule in its place for the next 90 years. Then on May 23, 1996, the tin box was removed from the cornerstone of the building. The time capsule was opened first by Don Adams, who then went through each individual item that had been placed in the box. Inside the tin box were items such as a Holy Bible used by A.M. Haggard, part of the rope that was used to plow the ground, photos of people who helped put the building in motion. Along with many other items, they can be found in Cowles Library on Drake's campus.
Razing
The decision to tear down Memorial Hall came down to financial numbers. On more than one occasion the building had needed remodeling and this time around Memorial Hall needed even more. According to former Professor Don Adams, the building had been remodeled on more than one occasion during his stay in Memorial Hall. In order to keep the building up to date, the university would have needed to spend around one million dollars on improvements to keep the building up and running. In another interview about the building, Drake graduate and employee Paul Morrison restated the building needed extensive repair to make Memorial Hall usable. On September 23, 1996 Memorial Hall became a thing of the past.