Colleges Against Cancer
Colleges Against Cancer (2003-Present)
Originally submitted by Alyson Collins, Drake University, December 3, 2010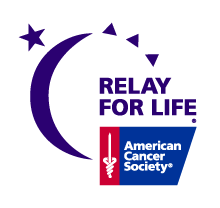 Colleges Against Cancer, or CAC, is an organization that partners with the American Cancer Society to spread awareness and fundraising to college campuses throughout the nation. More than 400 campus chapters have been established nationwide and all with the same purpose. Each campus tries to focus on four main aspects: advocacy, cancer education, Relay for Life, and survivorship. "All chapters of Colleges Against Cancer are coordinated by the American Cancer Society and have an ACS staff partner," Erin Hogan, Drake CAC President, explains.[1]Throughout the year, each chapter brings awareness to what is currently occurring with cancer through planning advocacy and fundraising events on their campus to lead up to the big event, the Relay for Life.
Relay For Life
The Relay for Life is a walk-a-thon event that was created by the American Cancer Society in 1985. Dr. Gordy Klatt, a surgeon from Washington, started it all when he ran and walked around a track for twenty four hours to raise money for the American Cancer Society. 300 of his friends and family members spectated the event and donated $25 to run or walk with him for thirty minutes. During those twenty four hours, Dr. Klatt contemplated how he could get others involved in the fight for cancer. He came up with the City of Destiny Classic 24-Hour Run Against Cancer. In 1986, nineteen teams took part in the first ever Relay and they raised $33,000 for cancer research.[2]
Today, the Relay for Life is one of the world's largest movements to end disease, as 3.5 million people in 5,000 different communities participate. The purpose of each relay is to offer the hope that those who have lost their battles to cancer will not be forgotten, those who are currently affected by cancer will be supported, and that one day there will be a cure and cancer will be eliminated. Each Relay for Life is different but there are aspects of each that remain that same. Teams sign up and raise money, all of which goes to the American Cancer Society, in order to participate. It is an all night event, lasting for about twelve hours, and the goal is to have at least one member of your team on the track at all times.[2]
Every Relay for Life is formatted in the same way. It begins with a survivor's lap around the track to celebrate people's personal victories over cancer. Honored with the survivors are their caretakers for offering endless support during the cancer battle. After the survivor's take their lap, other participants are invited to join them. Once it gets dark, there is a luminary ceremony. Each luminary is a bag filled with sand with a candle inside and has the name of someone who has been touched by cancer or a loved one who lost their battle with the disease. A lap of silence is often taken at this time in order to reflect and remember these individuals.[2]The fight back portion of the ceremony follows and "is to empower the participants to know that their fundraising does make a difference and offer education on other ways we can fight cancer through political advocacy and awareness," Erin says.[1]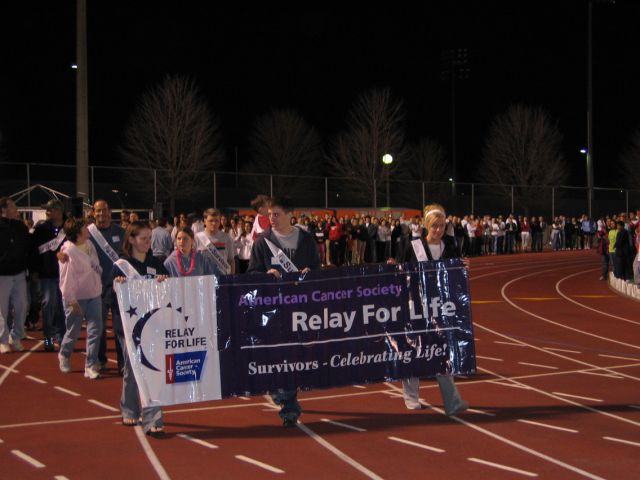 Colleges Against Cancer at Drake University
Drake University's chapter of Colleges Against Cancer is fairly recent in comparison to the formation of other clubs and organizations, having been founded in 2003. "Our organization has only been around for seven years, so we're still relatively new on campus," says President Erin Hogan. "We've grown a lot as an organization, but each year is different. Our goal this year is to be more than just the organization that does Relay for Life. We really want to broaden the scope of what we do on the Drake campus and think about how we can best serve students, rather than just sticking to what we've done every year up until now."</span>[1]
This year, in addition to the Relay for Life, Colleges Against Cancer is planning many other fundraising events. "In the past, we've mainly done cancer awareness events in the Olmsted Building Breezeway. We always did some kind of treat for breast cancer awareness - like Hope Floats: strawberry ice cream floats- and we would do a fall and spring kick off for the Relay for Life," Erin shares.[1] One of the most recent fundraisers done in September 2010 by CAC was Change for Children in order to raise money for Children's Cancer. Because September is children's cancer awareness month, a table was set out in Drake's Helmick Commons. The table included information about children's cancer and buckets for people donate their loose change.
For October 2010, the campus is sponsoring a "Think Pink Week", which will center around breast cancer awareness leading up to the event Bowling for Boobs. The first Bowling for Boobs event was held in Fall of 2009. It is a bowling night for students and all of the proceeds benefit the American Cancer Society.
Drake University's Relay for Life, usually taking place in the spring each year, has been hosted in Drake's field house next to Drake Stadium. However, as the event is growing, the hopes for the 2011 Drake Relay for Life is that it will be hosted in the Knapp Center, which is where the university's basketball games are held. CAC brings in all sorts of entertainment acts, guest speakers to talk about their experiences with cancer, food for the participants, prizes, games, and much more. Fundraising is done by the participants of the Relay and is supplemented by the funds donated bysponsors. In the past, sponsors have included Iowa Bakery Cafe, Papa John's, Mars Cafe, Planet Sub, Great Clips, Sodexo, Drake Student Senate, Drake Student Activities Board, and a few others.[1]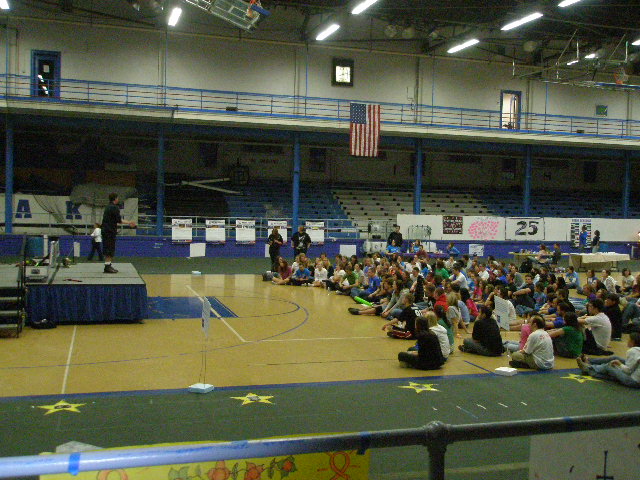 How To Get Involved
When asked what inspired her to get involved, Erin Hogan said, "I discovered Colleges Against Cancer at Drake's activities fair the fall of my first year. I liked the idea of working toward a goal that stretched beyond our Drake community and that helped those who were suffering from cancer...I lost my uncle to esophageal cancer when I was in high school and even though I wasn't that close to him, I saw the toll it took on my mom and grandmother." Now president of Drake's CAC, Erin hopes that many more will get involved.[1]The organization meets weekly on Monday nights to discuss ideas and plan events. To get involved, it is easy as showing up to the meetings and volunteering to help with different programs. There is no strict attendance policy or application process and any one is welcome to join.
Sources