Women's Gym
Women's Gym (Built 1909, razed 1975)
Originally submitted by Grace Jones, Drake University, November 30, 2010
History
The Women's Gym was constructed in 1909 on Drake University's campus. Students raised $3,250 themselves to help fund the building of this gym[1]. It was originally known as the "Alumni Gymnasium (Hall)." When first built it served as a men's gymnasium but was formally titled the Women's Gymnasium in 1926. This switch was made due to the opening of the Drake Fieldhouse [3]. The Bell Center is the modern day equivalent of the Women's Gym.

The Women's Gym was used for a variety of classes, offices, and most significantly athletics and physical education classes. The gym was the home of early men's basketball success. In 1921-22, the Bulldogs had the best winning percentage in history (14-4)[1].
In April of 1961, classes were moved from the Women's Gym due to the realization that the building was structurally unsound. The decision was made after Miss Hazael G. Taylor, the assistant professor of physical education, refused to teach class in the gym because of her concerns about the building's structure. After her refusal, and an inspection, it was confirmed that the building would be closed until further notice. Ringland and Johnson, a Des Moines area construction firm, received contracts to begin the repair work[2]. Once the repair work was finished the building was put back to use. However, in 1975 the building was again condemned in the fall semester. According to then president Wilbur C. Miller, the extreme heat and drought of the previous summer had caused strange movements of the building's support system. It was decided that the cost of repairing the building would not be justifiable given the age of the facility[3]. Upon deciding that repair work would not be worth it the building was torn down on November 4th 1975.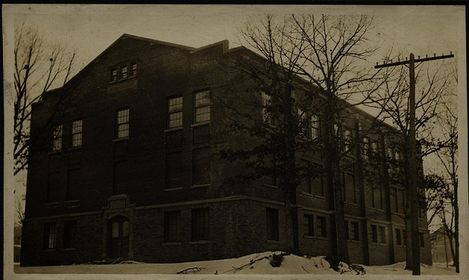 Works Cited
1. Housh, Leighton (1975). Drake's landmark gym coming down. Des Moines Register.
2. (April 7,1961). Women's Gym Condemned by Strohbeen. Times Delphic.
3. (October 1975). Women's gym closed, will be razed. Times Delphic.